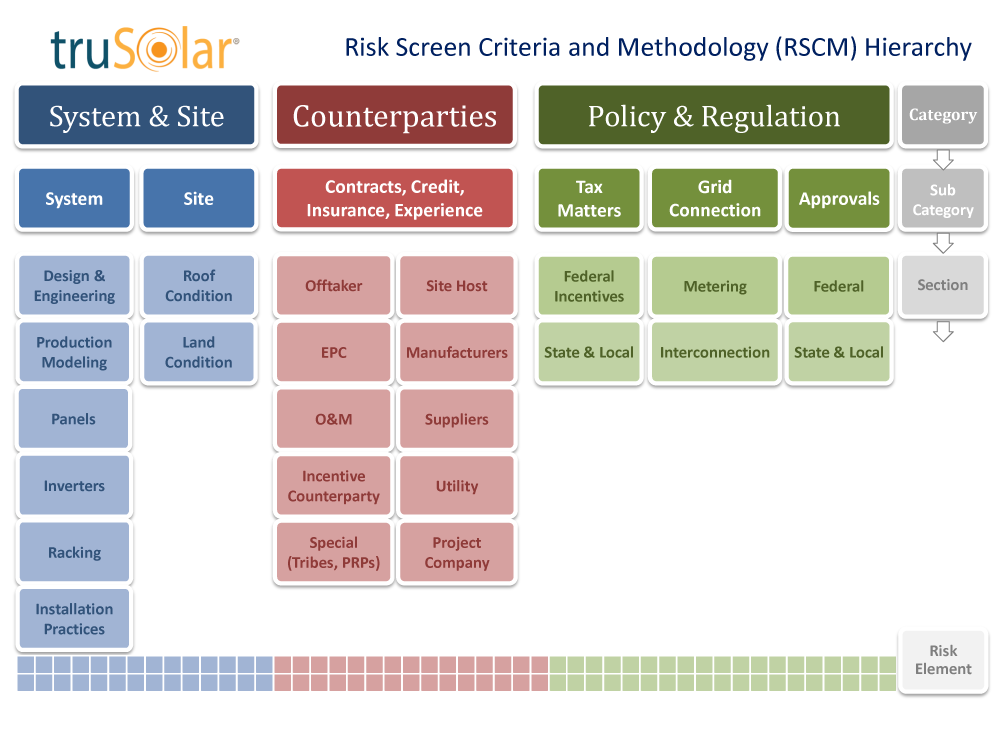 It's Better than Solar...it's truSolar!
beEdison uses the solar industry-created truSolar Risk Screen Criteria and Methodology (RSCM) as the "standard inside" its commercial software platform. The truSolar Initiative was launched in January 2013 by companies throughout the solar value-chain as an industry-driven effort to develop a comprehensive standard for assessing investment risk for non-residential solar projects and, in turn, reduce transaction costs, increase conversion ratios, and enhance the availability of capital. The RSCM has identified over 800 unique risk elements and thousands of scoring dependencies.  The RSCM represents the industry's best practice framework for due diligence and investment decision-making. Visit www.truSolar.org to learn more.
Visit truSolar.org to learn more.
Participate on a truSolar Committee. Contact Us to learn more.
Featured Working Group Members
---